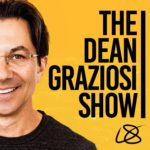 The fact is, we all want to raise the bar in our life in some ways… Don't you?
Well I've obsessed over 3 big things my entire life, that I believe are the secret to who I am today…
And the proven path to living a better life.
I'll unleash the 3 must do tactics to instantly begin living a better life on this podcast!