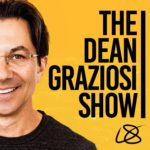 One of my favorite books has some amazing success secrets in it – they're so in line with what I believe.
Have you read Paulo Coelho's THE ALCHEMIST? It's basically gold. Sure it's fictional, but trust me, there are some nuggets worth diving into.
Listen NOW to learn 3 of my top success secrets… taken straight from the book!