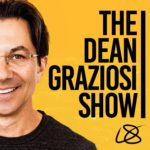 In todays podcast I want to share something vital to success and well being…
It is so easy for people to have something happen to where it takes over their thoughts.
This in turn eliminates their ability to live in gratitude and go after their dreams.
So in this special podcast I share 3 ways to eliminate stress in every area of your life.
Also, don't forget to subscribe to never miss out on new weekly content!