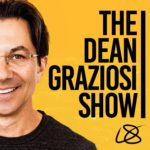 When people say they don't have enough time, they usually mean physical time.. but finding enough hours in a day isn't hard once you get rid of the roadblocks I'm sharing today.
I'm talking about emotional time stealers…
It's the stuff that holds you back. That gets you down. That you dwell on time and time again because you just can't let it go.
These 4 emotional time stealers will limit your capacity to live an abundant life..
Listen NOW to find out how to move past them.