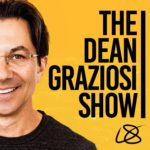 There are few things that can propel us forward OR hold us back MORE than money…
Whether we like it or not, it's a big influencer on our lives.
Either we don't have it… and we think it's evil. Or we do… and we can do TWO important things with it…
Listen NOW to learn about money myths and money must-dos.