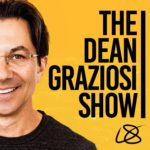 If you're listening to this podcast, you've got drive… I know that for a fact. But are you unstoppable… or do the everyday obstacles you encounter shortchange your progress?
I went through an exercise once that totally changed my life. It's literally 7 questions. Once I answered them, I was NEVER the same again.
On that day, I became unstoppable.
Listen NOW to learn how you can do the same.