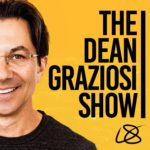 One of the most important things you need to improve your life this year is CONFIDENCE.
And that's why I'm going deep into the mindset shift you need to make today to maximize your confidence and live out your best life in 2021.
Listen NOW to learn how to play offense and protect your confidence more than ever.