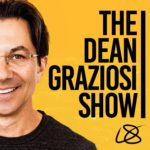 I went to the play "Les Miserables" once, but I didn't really get the message at the time.
It wasn't until years later when I was having a conversation with a business partner that I really took away a powerful lesson from this story.
Les Miserables taught me something that I value to this day – something that helped me have a better relationship with my son…
Something that could help YOU in your relationships as well. Listen NOW for this incredible lesson from Les Miserables!