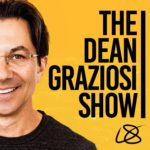 If you think failure is bad, you're wrong. Whoa… that's a throwdown, but I'm serious!
People have the absolute wrong attitude towards failure from where I'm sitting.
I actually think it's a good thing…
Listen NOW to find out why you should fail more… and fail up to your next level.