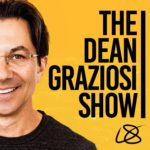 I just had to drop this BONUS invitation into your feed today, because I'm doing something next week I know you'll want to hear about!
You're invited to my Power To Pivot Event on July 15th. It's immersive. It's illuminating. AND IT'S FREE!
If you're intrigued by the exploding industry of self education (aka what I do), this is can't miss!
Save your spot here: https://ownyourfuturechallenge.com/ptp3live?utm_source=ptppodcast