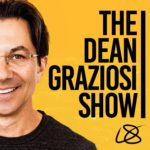 Are you making decisions in these crazy times through the eyes of fear?
Hey, I get it… This virus has thrown people out of work, stopped progress, locked down not only people but their dreams too. But now is not the time to give into it…
Look at it this way: What if it was all just an opportunity to pursue a better path? To your better self? To your better future?
Now is the time to energize and master this moment… Listen to this podcast and make a change TODAY!