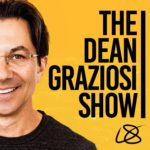 Have you ever wondered what you could do if you could get rid of the "little" things on your to do list? What if you eliminated simple tasks and replaced them with big things that actually moved the needle?
Today we're talking about spending your time wisely as a person and an entrepreneur.
Listen NOW to become more successful in all your endeavors with this simple shift!
*** Want to text me personally? Shoot me a message → 480-400-9019***