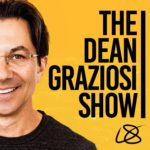 I've been through a lot of challenges in my life. But nothing compares to the fear and anxiety I faced just a few years ago when I went through a divorce.
In this vulnerable episode, I share one of the hardest times in my life and how I overcame it.
Listen NOW to learn how I worked through and conquered my anxiety – and you can too!
*** Want to text me personally? Shoot me a message → 480-400-9019***