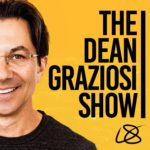 Does "being sales-y" scare you? How do you become great at sales while staying true to your values?
That's what I'm discussing on today's podcast: the power of persuasion – and it's a must-listen! 
But take care, because these strategies WORK and need to be used ethically.
Listen NOW to learn how to become the best salesperson you can be.
*** Want to text me personally? Shoot me a message → 480-400-9019***