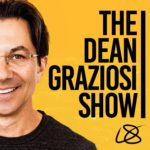 Are you a thermostat or a thermometer when it comes to your mood?
Do you let what's going on around you derail your day or are you able to take control?
Today, I'm sharing my #1 secret to tapping into your personal power and changing your mood on a dime.
Listen NOW to take back your emotions!