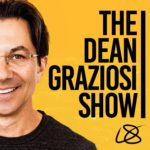 In this podcast I interviewed Vivian Kaye… an absolute SUPERSTAR entrepreneur! (Check her out @itsviviankaye on twitter and IG)
We go deep in multiple areas but we shared something very important in common that we went deep on.
So if you ever have dealt with depression you are going to want to pay close attention to this podcast.