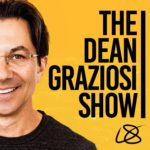 Everyone sells something everyday. I'm serious!
Maybe they're not selling a product… but what they want to do for dinner or what movie they want to watch that night.
They just call it something different… They call it PERSUASION.
And today I'm sharing three secrets to ethically getting what you want in life.
Listen NOW to learn how!