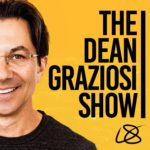 What do you OBSESS over?
It could be a bad habit like alcohol or something more minor like Netflix bingeing. But these things that take our time, energy and focus steal our success… because they put it on the back burner. Today, I'm sharing my trick to getting MORE time, energy and focus… and it may surprise you.
Listen NOW to learn how to ditch habits that hold you back and use your human nature to fuel your success.