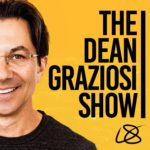 In this podcast, I reveal an incredibly valuable tool that I once shared with my wife Lisa – and now many others – on how to maximize your time and enjoy your life more.
It's simple and satisfying. But it's scary at first. I know Lisa thought so.
Listen NOW to learn the secret!