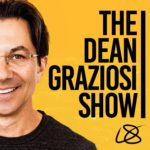 Have you ever asked yourself this key question…
Why don't all my goals become a reality?
Because I ask that question all the time – and every time I face obstacles…
BUT… there are answers! And that's why I want share the 10 needle movers that I discovered by trial and error…
CLICK NOW… You'll not only learn about 10 things but about the plans we have to make self-education the new normal! Get a hold of these 10 advantages TODAY!