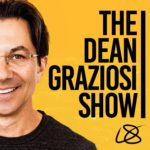 Sometimes life is tough, and when that happens we forget to be thankful… we forget to show it. We forget to SMILE. 
What does a smile have to do with your success? What does your appearance have to do with anything? Your external demeanor impacts more than you think.
Listen NOW to learn what I mean and learn how a smile can skyrocket your success!!
*** Want to text me personally? Shoot me a message → 480-400-9019***