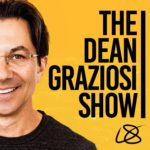 I'm willing to bet you desire another level… of success, happiness, stability or purpose.
But do you know exactly what your next step is, or are you feeling confused about where to go next?
Especially during a shifting economy and global health crisis, it can be tough to know what your next step should be…
So in this podcast I'll explain what I would tell myself to do, if I was starting from scratch right now!