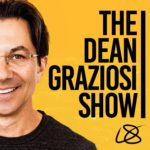 Don't you wish becoming successful was a little more like math? I mean… that wouldn't it be great if there was a formula for that?
Well, this is as good as it gets 🙂
Because I'm giving you an A+B=Results success formula today. Plus, I'm giving you the scoop on the #1 stumbling block that you'll face.
So listen NOW to find out how to combat this roadblock and start building momentum today.