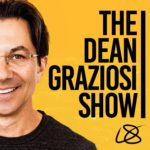 Who wants to be better than before? To enjoy life more? To succeed at a higher level in every area of your life?
This podcast is for you. I'm talking through my general tips for leveling up…
From dealing with people to dabbling in business to changing your life, you need to hear this.
Listen NOW to learn what's really moved the needle for me… and can for you too.