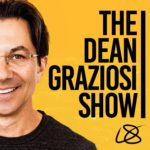 Your thoughts have so much power… but what most people don't realize is that YOU have even more power.
Because YOU control those thoughts.
Today, I use a story with my daughter to share how to analyze and change your thoughts.
Listen NOW to learn how to always have a better experience… no matter the outcome.