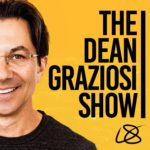 So many of us have a business idea, a passion, a dream…
But can't access the means or the courage to take action and start our own thing.
The good news is you can actually flip a switch to turn the things that are holding you back, into the very reason you're able to start!!
Three of my team members joined me for this week's special Fireside Chat (part two), and together we'll reveal in this podcast how to finally start your own thing 🙂