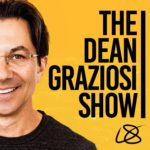 What's that thing you're waiting for before you finally take your next step?
When the kids go to college? When you're a little older? When you've spent enough time at that job you don't really like? Heck, when the economy recovers or coronavirus is gone?
If you tell yourself you'll do it once your circumstances are different, chances are you never will.
So allow me to share the TRUTH about that false story you might be telling yourself in this new podcast!