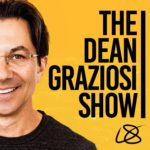 Have you ever made a good decision when your confidence was down? 
Not even WAY down… if you have any self doubt at all it can crush your ability to succeed. 
So my good friend Tom Bilyeu is helping me reveal the #1 secret to protecting your confidence and the small but actionable shifts you can make to start your day at the highest level.
Listen NOW to learn why protecting your confidence is an absolute MUST!
**** If you haven't joined my texting community yet, text me now! → 480-400-9019****