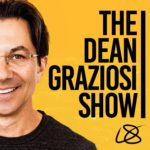 Success doesn't come in some magic package… you have to build it over time.
And that takes consistency and momentum… otherwise you'll be up and down the rest of your life and career.
So today I'm giving you the 3 best ways to gain speed so that you can not only reach, but maintain a successful life and career!