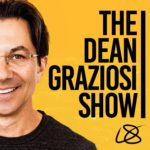 In today's podcast, Dean Graziosi let's you in on his own personal secret to restoring confidence.
Confidence is crucial to everything you do in life. But how do you call upon your confidence?
Would it surprise you to know that it's actually found in your past??
Download Dean Graziosi's powerful message now and the next 10 minutes could change your future!