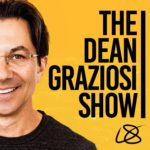 When people talk about how you should "live like you're dying," they usually mean taking on your bucket list and having big, life-changing experiences…
But I disagree. If I had one week to live, I HOPE I'd live exactly the way I live now. And I can only say that because of a conversation I had with my dear friend Tony Robbins a while back.
Listen NOW to hear the secret to stopping suffering in its tracks that changed my life forever.
***Join my texting community → 480-400-9019***