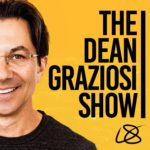 Do you ever feel like success comes so easy for others, but you hammer away and your next level still feels out of reach?
You're not alone…
But with this one secret, you'll understand that success is actually easy.
Yes. you read that right… I'll reveal the reason success seems just out of your reach in this podcast!