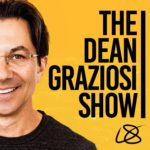 If you have a problem in business or life… what is your course for finding a solution?
Do you ask the right people? Focus on the things that matter or obsess over the details that won't move the needle?
I'm sharing what new or struggling business owners do WRONG and what you can do to make it RIGHT today.
Listen NOW to find out how to scale and grow.