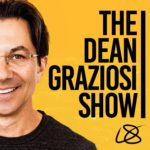 Plenty of people are able to find a job, start a business, and do okay for themselves…
But not too many of them have the tools to scale their career and keep growing endlessly.
But here's the truth – if you've ever felt like an underdog before (haven't we all?), then you have the advantages needed to build that momentum in your life…
And I'm so happy to have three of my team members with me for our special Fireside Chat (part three)!