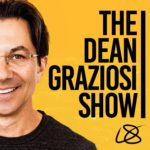 Are you dabbling instead of taking the time to master your craft?
Seriously, if you've been in business (or a hobby or a job) for less than 10 years… I've got news for you…
You're still learning.
Listen NOW to learn what you need to do (and let go of) to become a true master.