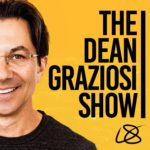 Have you ever felt desperate… I mean really, truly desperate??
George Washington did. And I love the story about him that I'm gonna share with you today, because it taught me so much…
About leadership. About using your underdog advantage. And about persuasion.
So listen NOW for a lesson I'm borrowing from one of my favorite founding fathers… you need this!!