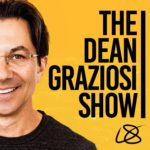 Does your life ever make you feel like you're driving really fast, going all over the place without stopping?
Life gets busy so it's easy to feel that way… but consider this: You're moving so fast…but what are you moving toward??
In this podcast I'll explain how to identify your mission… and why that will get your life moving in the direction!