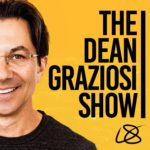 Millionaire Success Habits Podcast with Dean Graziosi Subscribe to our NEW podcast here 🙂
Habits, values, growth, spending time with kids, being a partner, or running a business are all examples of priorities.
What priorities do you have that are driving your life the wrong way? Where are you wasting time on things that shouldn't be a priority?
It's time to prioritize your life, and drive it to success! Here's how…