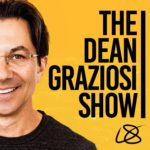 Do you know what equips a person for success?
It can be a lot of things, sure.
But there's one thing in particular that a lot of really successful people have in common…
And no, I'm not talking about money or fame or happiness or anything like that.
I'm talking about what happened on their journey to success… what made them into the person who could make it to that next level.
Listen NOW to find out what that is… and learn if YOU have it too.