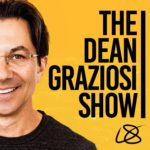 Let me take a guess… Is it fear? Is it worry? Is it a NEED for security?
I don't blame you one bit if you're fearful during these times… but fear shouldn't guide your decisions.
So check out this podcast and let's talk about overcoming that fear and the RIGHT things to consider when making tough decisions right now!