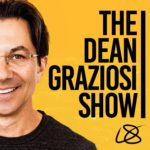 A lot of people look into their future and cross their fingers…
Other people face a crisis and hope…
Some wait until the first star appears and make a wish…
Not only is that no way to take your life to the next level – that's no way to LIVE!
In today's podcast I'm going to inspire you with something that gave me chills.
CLICK to hear what it takes to play full out in anything you'll ever do and CRUSH IT! Listen now.