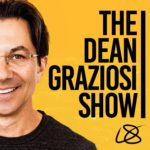 Sometimes in marketing, it feels like there are all these secret "sauces" that no one tells you about. That's why, in this episode, I'm revealing my top strategy for optimizing my campaigns.
You'll discover your #1 job as a marketer and how to measure a successful marketing plan.
Listen NOW for my strategy – and use it yourself!
*** Want to text me personally? Shoot me a message → 480-400-9019***